Unboxing time! Every once in a while, when the members of JNL Team have some money to spare, we order albums, DVDs or other special items (such as the AMIAMI box) and review these special items. We talk about how they're packed, what the package and items look like, and of course, the actual items inside the package.
Today, we received T.M.Revolution's 2020 –T.M.Revolution ALL TIME BEST– Loppi HMV Special Edition album.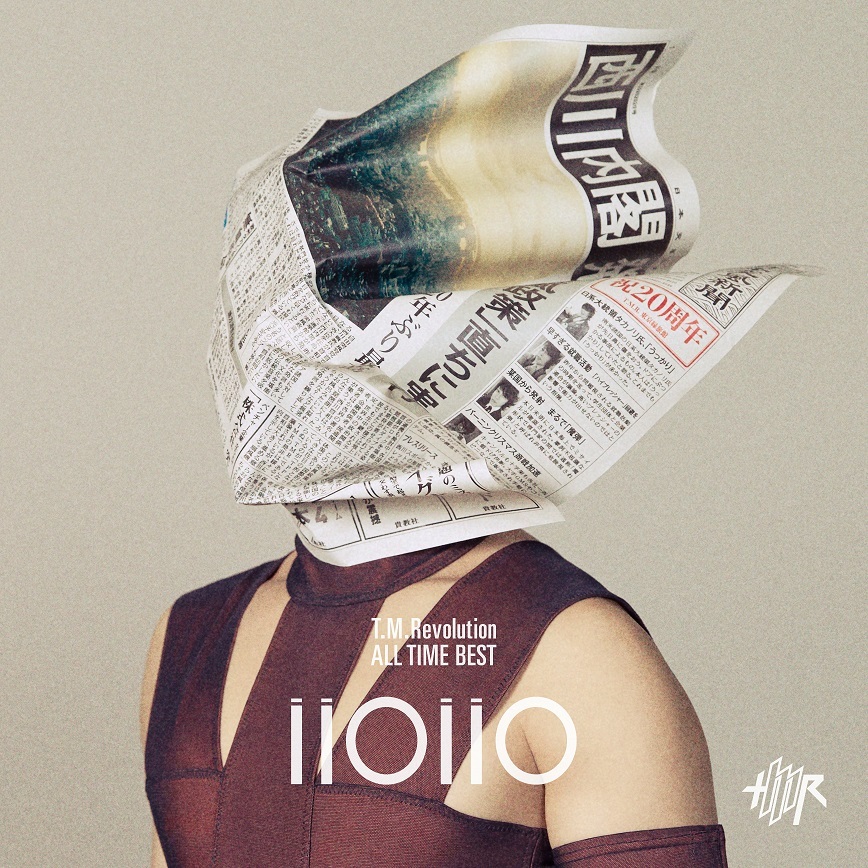 As some of you might know – we spoke about it in our review of Committed RED / Inherit the Force earlier – T.M.Revolution celebrates his 20th anniversary this year. As such, he released two singles and one album to celebrate this amazing anniversary with his fans, as well as doing a Japan tour, in which he performs in all 47 prefectures of Japan, and also organizing Inazuma Rock Fes again. All in all, a very busy year for the man. Talk about Dynamite Passion, right? JNL decided to celebrate along with the fans by Boarding the hype train to Turbo-land.
howThe album we will 'unpack' and talk to you about today is 2020 –T.M.Revolution ALL TIME BEST– Loppi HMV Special Edition. The album was originally released in a regular edition, a limited Edition and many Special Editions, however I bought the HMV edition because of the extras.
Loppi HMV is a store that sells many things such as CDs, DVDs, concert tickets, books, magazines and games. Luckily for foreign fans, it's one of the few Japanese stores whose online webshop sells and ships to overseas buyers. Their website even has the option to show you the website completely in English. This makes it much easier for you to shop for your favorite albums and other stuff. When buying concert tickets, however, the website will take you to another site, which is only in Japanese.
The regular edition of the album holds all 40 tracks, which are pretty much all of his singles and biggest songs up until now, such as his debut song  独裁-monopolize-, HEART OF SWORD, HIGH PRESSURE, WHITE BREATH, HOT LIMIT, 魔弾~Der Freischutz~, resonance, Count ZERO and many others. It also includes Inherit the Force and Committed RED. These songs are spread out on three CD's. Each of the CD's stands for a period of time that T.M.Revolution was active in. The first CD has songs from 1996 (debut) until 2000. The second CD from 2001 until 2011, and the third CD has songs from 2012 until 2016.
The Limited Edition of the album has all these songs, as well as a DVD that shows 20 years of Nishikawa in 2020 seconds.
After the regular and limited edition were released, more Special editions were released, such as the Loppi HMV Special Edition that I bought. The HMV edition comes with 2 stickers and a limited edition muffler towel. The stickers are single covers from his earlier work, which is why the HMV edition was released in different versions; each version has two different stickers.
After this edition, TMR released another version of the album, which came with an original HOT LIMIT outfit. This edition only had a certain amount of copies, as the outfit was only made a few hundred or thousand times. It is completely identical to the one TMR wore in his HOT LIMIT Music Video, back in 1999.
The album has been #1 on the oricon charts since its release on May 11th, and sold over 30k copies in 3 days.
Having been a TMR fan for over Ten years, I couldn't wait for the album to arrive, and I swear I could feel the Blue Thunder when it was finally delivered. Let me show you what everything looked like.
As you can see, the package wasn't extremely large. The muffler towel was packed up nicely, and made sure the album and stickers remained intact without scratches or folds.
Below a close up of the muffler towel:
I love the colors of the towel. Red and black are two of my favorite colors, and they fit T.M.Revolution's style so well. His logo and name are very nicely done on the fabric, and I love the overall design.
As for the stickers, I have the version with 独裁-monopolize- and WHITE BREATH. I picked it mainly because WHITE BREATH is one of my all-time favorite songs, and 独裁-monopolize- is special because it's his debut song. Both songs are great, and I like the covers of their original singles, so I am happy that the stickers really look like the originals.
And now the most important and best part of this post: The album! I have to say, this is by far my absolute favorite album cover ever. It's so funny and original, and I just love all the different versions of this cover they added later on.
Here you can see the front of the Album case (left) and the album itself (right). Isn't the album and case cover awesome?
The back of the Album case (left) shows the tracklist of all three CD's, and what is on the DVD, while the back of the Album itself (right) shows all versions they made of the cover photo. I personally love the Octopus one, the cake (with strawberries; we see what you did there) and the bra and panties one the most.
I then opened the Album to see what was inside.
I love the design of the CDs inside. They're really nicely done, with the fans inside. Inside was also a pamphlet with all dates for T.M.Revolution current Japan tour, as well as something fanclub related. It has a little Tabo-kun (TMR's mascot) next to a poster, which is super cute.
The album also comes with a small book with the lyrics to all songs. The book is also divided in three parts, and has the same photos inside as are on the back of the album, so that was nice.
I watched the DVD as well, and boy was it worth it. The DVD starts with a man explaining something about TMR and they show clips from his debut and first few live performances, including T.M.Revolution's TOKYO DOME concerts. During the DVD the man keeps talking about Takanori, and his life and accomplishments as T.M.Revolution. You also get to see some clips from Music Videos, but I personally loved the clips of the live performances and backstage moments the most.
They mentioned All Night Nippon, and Tokyo Dome, as well as the anime some of the songs were used for (Such as Heart of Sword being the theme for Rurouni Kenshin). They also talk about his different stages (and how those stages are executed). TMR's performances abroad, such as Otakon 2003 in America, Anime Festival Asia in Singapore in 2012 and his solo concert in Taipei, are also discussed, and they even showed some clips from those performances as well. Even his anniversary show in Universal Studios Japan was mentioned and clips were shown of this performance. Later they also talked about Takanori's role in the project Stand Up Japan back in 2011.
The DVD ends with a list of all dates for T.M.Revolution's Live Revolution 2016 tour, and the narrator talking some more. The final song played in the DVD is Light My Fire. And boy, did he.
Overall the DVD is great. If you haven't seen (m)any of his concerts on DVD or live yet, then this is a great insight to what TMR concerts are like and what Takanori himself is like backstage and how he deals with fans. You might also learn something new here and there, such as that Takanori looks fabulous as hell wearing rabbit ears and a suit.
You all thought I was joking, didn't you?
I have never been so excited about an album as this one, despite it being a BEST OF album with no new content other than the DVD, it's really good. The quality of the songs is fantastic, and if you're a fan of T.M.Revolution or even if you only know some of his songs and wish to get into his music more, I strongly suggest you buy this album. It's great for your CD collection of Japanese artists, and definitely not to miss for your TMR collection.  Basically, this album is the Ultimate collection album for you.
I am personally extremely happy with the album, and I really love the way it looks and sounds. The cover is hilarious and unique, and the bonus goods are fantastic for fans.
If you're interested in T.M.Revolution's 2020 –T.M.Revolution ALL TIME BEST– album, please go to one of these links:
If you enjoyed this article please give it a like, and if you wish to read more or keep up with our work, please like our Facebook page.
Unboxed/Reviewed by: Mariëlle.